The flexible reinforced PVC hose Layflat of the Portuguese company HELIFLEX is used for industrial sites as a dilution pipeline. Layflat does not deform under the influence of temperature, does not collapse from UV rays, has a long operating life, withstands high pressure and allows the passage of wheeled equipment (in the absence of pressure). To connect with drip lines provides a wide range of connectors and shut-off fittings. All these qualities, as well as the ease of installation, operation, disassembly and storage, make Layflat the most suitable option for the implementation of the split pipeline, which is not comparable with any other types of pipelines. Available models of HELIFLEX leyflects, designed for medium and high pressure, with a diameter of 50 to 200 mm.
Benefits of the HELIFLEX Leaflet: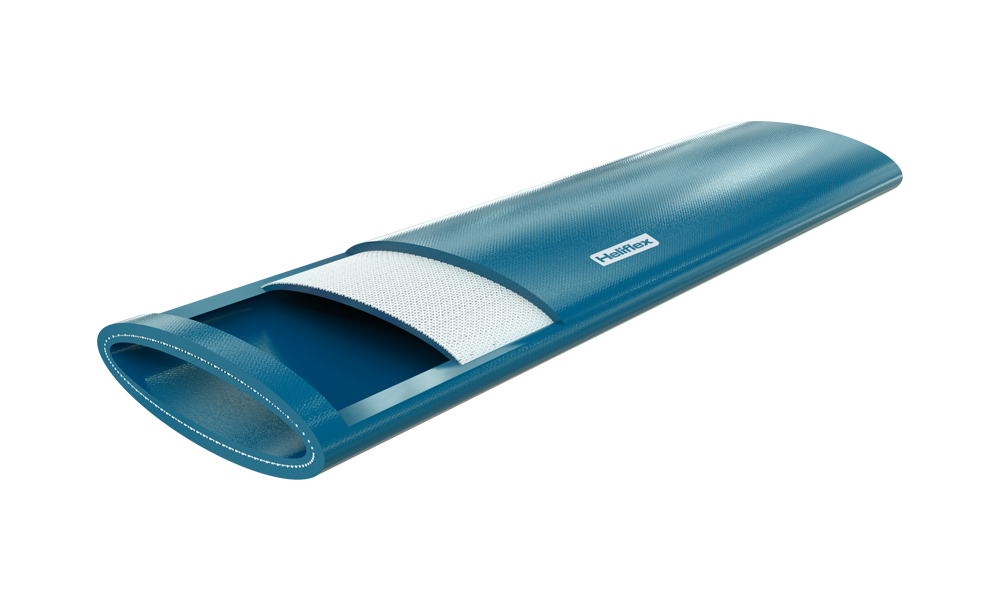 Flexible reinforced structure;
UV stabilization;
Ease of use, installation, disassembly;
Ability to withstand high pressure;
Wide selection of fittings (connecting and shut-off);
Ease of storage;
Long lifetime.
TECHNICAL PARAMETERS:
Name, diameter
Working pressure, atm
Long bay, m
Bay weight, kg

MonoFlat

2″ (51 мм)

6,5

100

31

MonoFlat

3″ (78 мм)

5

100

48

MonoFlat

4″ (103 мм)

4

100

69

MonoFlat

4″ (103 мм)

3

100

69

MonoFlat

6″ (150 мм)

6

100

165

MonoFlat

6″ (150 мм)

3,5

100

130